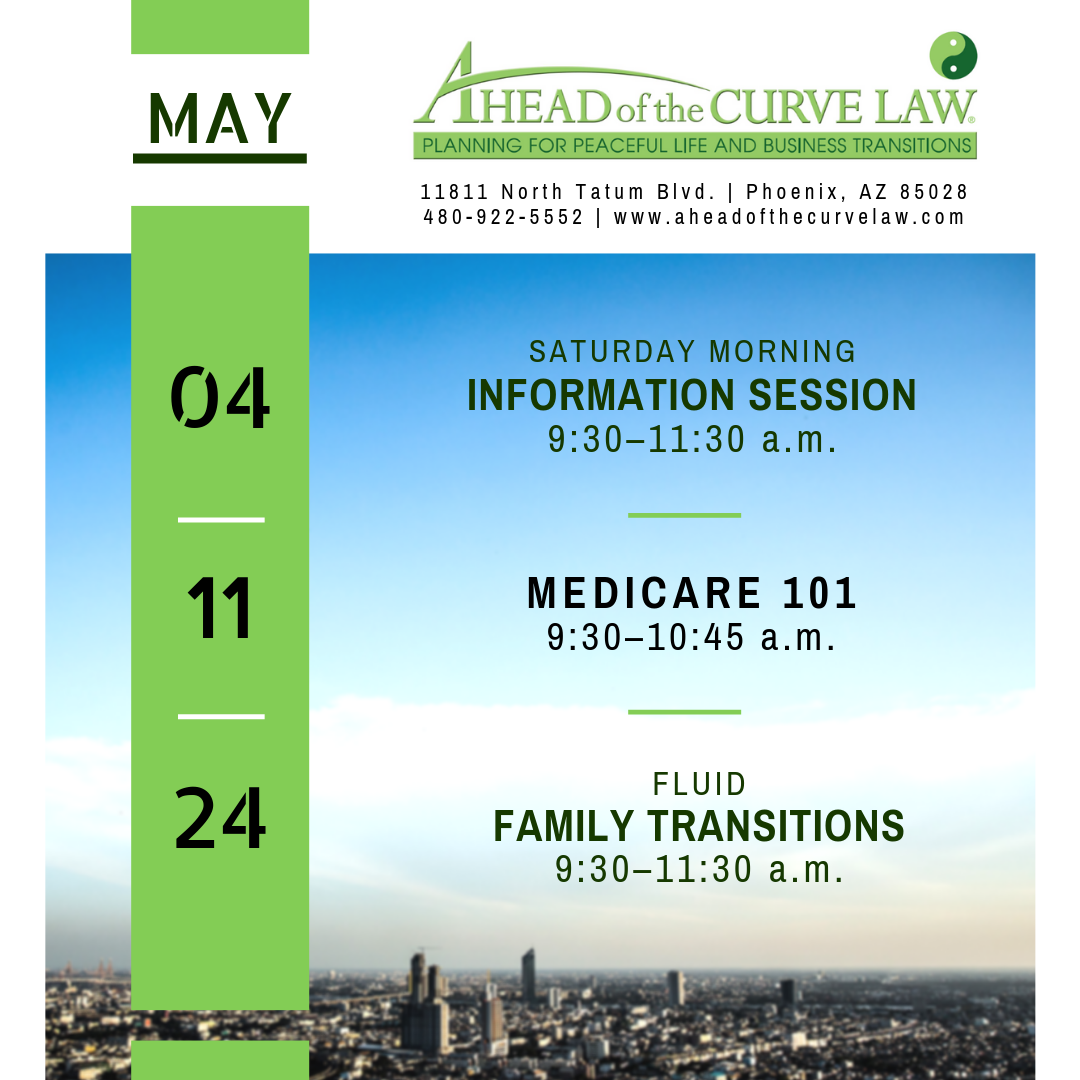 Mark Your Calendars and RSVP for:
OUR UPCOMING EVENTS
Dates, Times & Locations Provided Below
Don't miss the chance to attend our COMPLIMENTARY Saturday morning INFORMATION SESSION:
Our topic of discussion will be: "Estate Plans With Trusts Are Still The Best: How & Why They Work". Learn more about the advantages of including trusts as part of your estate plan and which trusts best apply to your particular situation.
Time: 9:30 a.m. - 11:30 a.m.
(Check-in 9 a.m.)
Wondering about Medicare options? This COMPLIMENTARY INFORMATION SESSION is for you! Get your questions answered by licensed Medicare broker, Debbie Stovall.
• What is Original Medicare?
• What is Part A, B, C or D? Which do you need?
• How do you know which plans your doctors are in and if your prescription drugs are covered?
• Are you currently paying too much for your benefits or not protected enough?
Find out which plan is best for you, how to enroll, and more! Registration is required.
RSVP by Calling 480-922-5552 or Email Lisa@AheadOfTheCurveLaw.com
RSVP by Filling Out the Form Below:
Questions: Call Lisa Keylon, Esq. at 480-922-5552 (Office)