When creating an estate plan, there are many options available to you that will help ensure all your assets are protected: a designated executor, Power of Attorney, Health Care proxies, revocable trust, life insurance, and so the list goes on. Once your plan is complete and all documents are in place, you only need worry about reviewing them as needed with your estate planner to make sure everything is up to date and in order. However, there is still one important step you should consider: sharing the details of your estate plan with those who will be affected by it the most.
While talking about what happens to your estate after your death may seem a bit daunting, little to no communication about the details in your estate plane will likely lead to anger, jealousy and resentment between family members and loved ones – especially if there were any preconceived notions about how your assets should be dispersed. For these reasons, it is highly recommended that the grantor hold a family meeting with loved ones to make known the details within your estate plan.
Family meetings are often conducted by the grantor and the executor of the estate and are an effective way to communicate your values and the legacy you wish to leave your family. During the meeting, you have the opportunity to explain your instructions as outlined in your estate documents, discuss any specific information as it pertains to the family members or loved one present, and address any concerns that may arise. It also allows for an open forum where all members present are entitled to the same information, thus eliminating any confusion.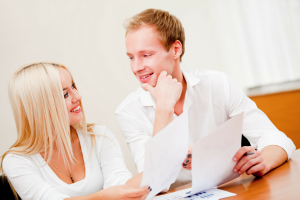 Key points to consider when planning a family meeting are:
Announce the meeting's purpose without cause for worry (if you are in good health, let you family know)
Identify which family members should participate
Decide whether it's beneficial to have your attorney present
Make sure your goal and objective for the meeting is clear
Identify with your executor possible conflicts, and agree on how best to address them
Keep the tone of the meeting positive
You might want to consider holding a separate family meeting for specific family members, especially if there are children under the age of 18 involved, an ex-spouse to consider, or other special circumstances that influenced the decisions outlined in your estate plan.
As key players in executing your estate plan, it is important that your family understands your wishes and will respect your choices when the time comes to carry them out. Including family meetings as part of your estate planning not only helps to eliminate misunderstandings and confusion, but also goes a long way toward keeping the peace between loved ones after you are gone.